Shopify Speed Optimization Services
Do You Know That 38% Of Your Visitors Bounce Back When Your Shopify Page Takes More Than 5 Seconds To Load? Also, A Poor Page Score Affects Your SEO Rankings? We're Experts In Shopify Speed Optimization.
Our Promise
7+ Years Experience in Web Page speed optimization
100% High-Conversions
Guaranteed Less Than 3 secs Fully Load Time
No break-in functionality and design
Page Speed Is Crucial For E-Commerce Stores
Losing website visitors makes the sales figures fall. In fact, back in 2013, the world's largest online retailer, Amazon lost many possible visitors during a website downtime of 30 minutes. In this duration, they lost $66,240 every minute. Your Shopify store may or may not be as big as Amazon, but losing customers is always a loss for the business, irrespective of your size.

Is your Shopify store fast enough to retain users to shop?
"The first impression is the last impression." The same goes with websites, a fast webpage improves the user experience and creates a sense for the user to move towards the goal. The impact of slow page loading speed is severe on e-commerce websites, leading to increased bounce rates and cart abandonment.
Performance Analysis
$149
We will analyze 1 URL of your Shopify store, investigating both Query Monitor and Browser output to give you advice on what is slowing this URL down. You will get a screencast of the entire hour of the analysis so you can educate yourself and your developers on what to look at, what to look for and how to look.
Quick Speed-up pack
$399
Improved Load-time for Desktop + Mobile
Upto 3 secs Load time
Same design and functionality
Detailed SEO Audit Report
7days delivery time
Enterprise pack
$999
~2 seconds page loads
Code audit – for theme and all apps used
Manual hard-coding of theme – remove (or reduce) pagebuilder use
Apps refactoring – reduce plugin use via hard-coding (within budget)
Extensive database clean-up
No stone left unturned, We optimize EVERYTHING!
We push all clients off a cliff and only focus on you.
This package is for serious sites/businesses only. Ones with thousands of visitors and tons of sales. Even 100ms can make a world of difference, especially for mobile users! (100ms delay on desktop can mean 500ms delay on mobile.)
*Google's recommended webpage speeds are 2 seconds for desktop and 3 seconds for mobile.
Why is your site so slow?
Loading webpages is like pushing a car uphill. Either you increase the engine power (better web server) or lighten the car (decrease code). The problem with many sites is slow servers and bloated code. One common tactic is installing more apps, adding more code in an attempt to "lighten" existing code. But this often fails as you can only lighten the code by removing it, not by adding to it. Adding code increases the chance of conflicts…breaking your design or functionality.
You Have Just 3 Seconds To Impress Your Visitor. Don't Lose It By Slow Loading. 95% of customers don´t wait if a website takes longer than 5-6 seconds to load!
Effects Of A Slow Site On Your Business
Increased Bounce Rate
If your Shopify webpage takes more than three seconds to load, your user will bounce back from your site to another site that doesn't judge his patience. Losing visitors means losing potential sales. Our Shopify page speed optimization services will speed up your webpage content and optimize the code so that your page opens in a jiffy.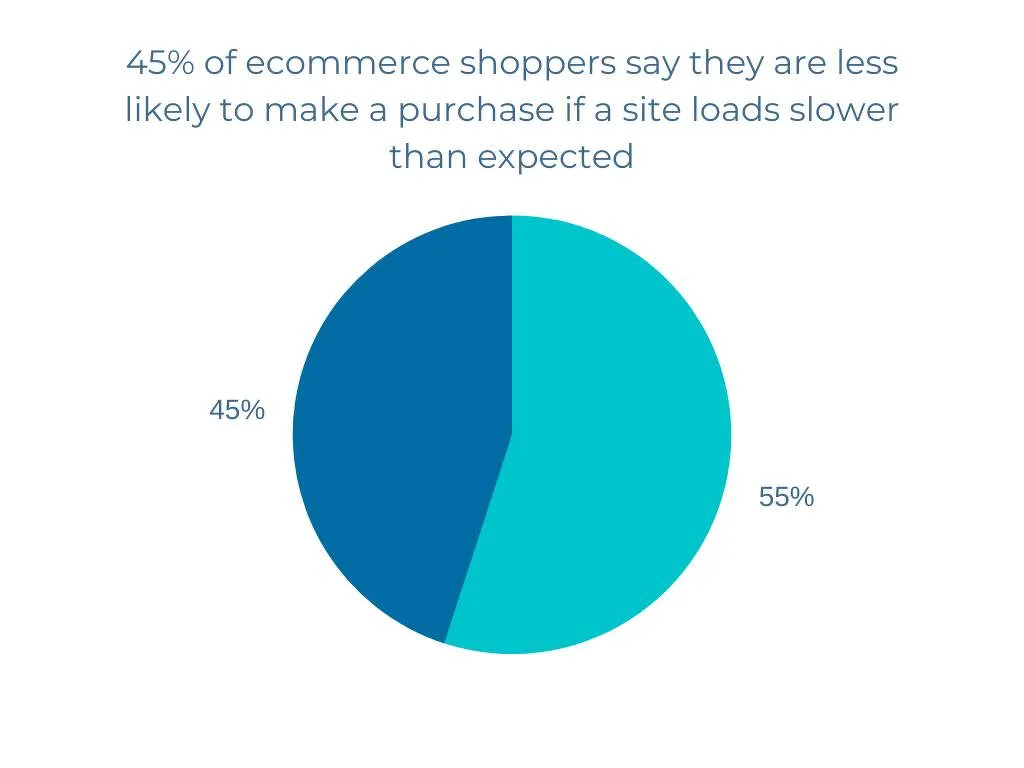 Lost Potential Sales
Yes, you heard it right. If your Shopify site loads slower than the user expected, you might lose 45% of potential shoppers. Online shoppers tend to compare multiple products at a time and your slow web pages will create a bad user experience, leaving them with no other choice but switch to your competitor.
Reduced User Retention
Online shoppers visit your product pages multiple times before making the purchase decision. The customers also seek peer-review before buying the product. Having a slow Shopify website will annoy them. It is hectic to wait longer for a web page to load multiple times.
Shopify Speed Optimization Service
Our Shopify speed optimization services will speed up your Shopify site that will impress the users and will improve conversion rates. We help you attain improved customer retention and lower bounce rates.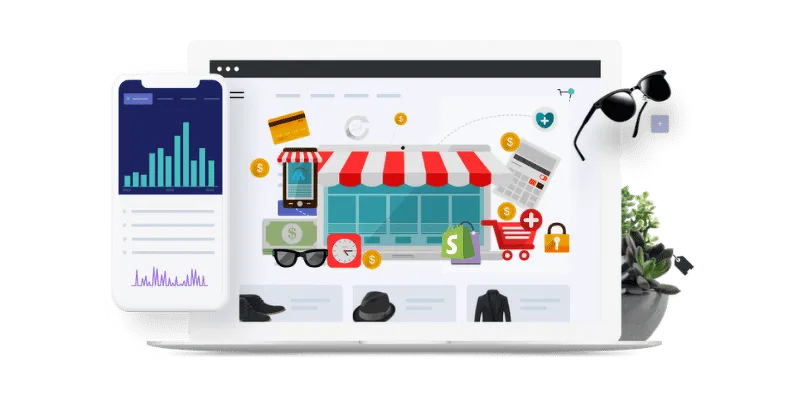 Quit Worrying About Speed Hassles
Never worry about a slow load time causing your visitors to leave, or Google penalizing your site for poor technical performance again. Our speed optimization service aims to have your website loading in under two seconds and improving your Core Web Vitals.